week 2 has arrived!
(and click here to see week 1)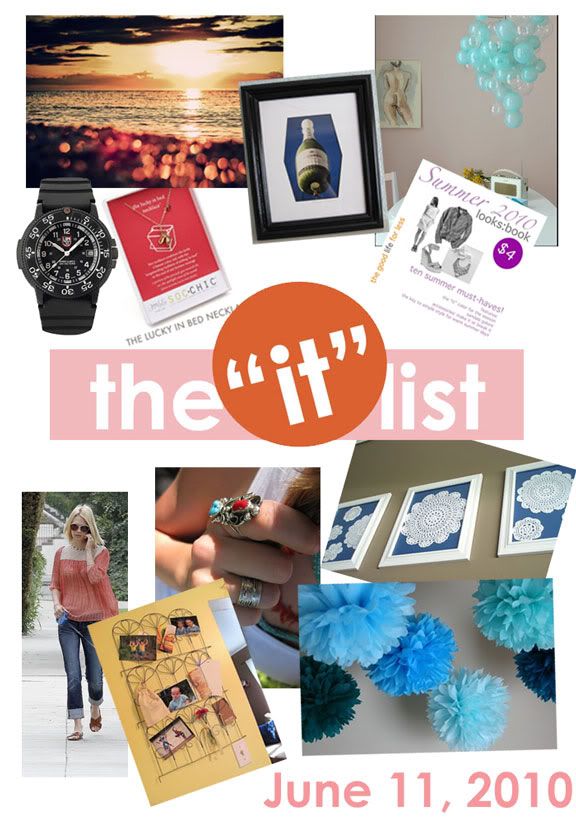 We have a SUPER fab line-up this week gals... as I was compiling the "it" list I kept saying, "...that is my favorite... no, no, this one has got to be the best... wait, wait, I just love this one!" Take some time today or this weekend to visit each of these brillz blogs - you won't be sorry!
Interested in being featured on the "it" list? Small businesses, retailers and bloggers alike are welcome to join this weekly publication! email goodlifeforless (at) gmail.com for info!
schones wochenende!
xo. di.